Skate Riding...
André Sier, 2013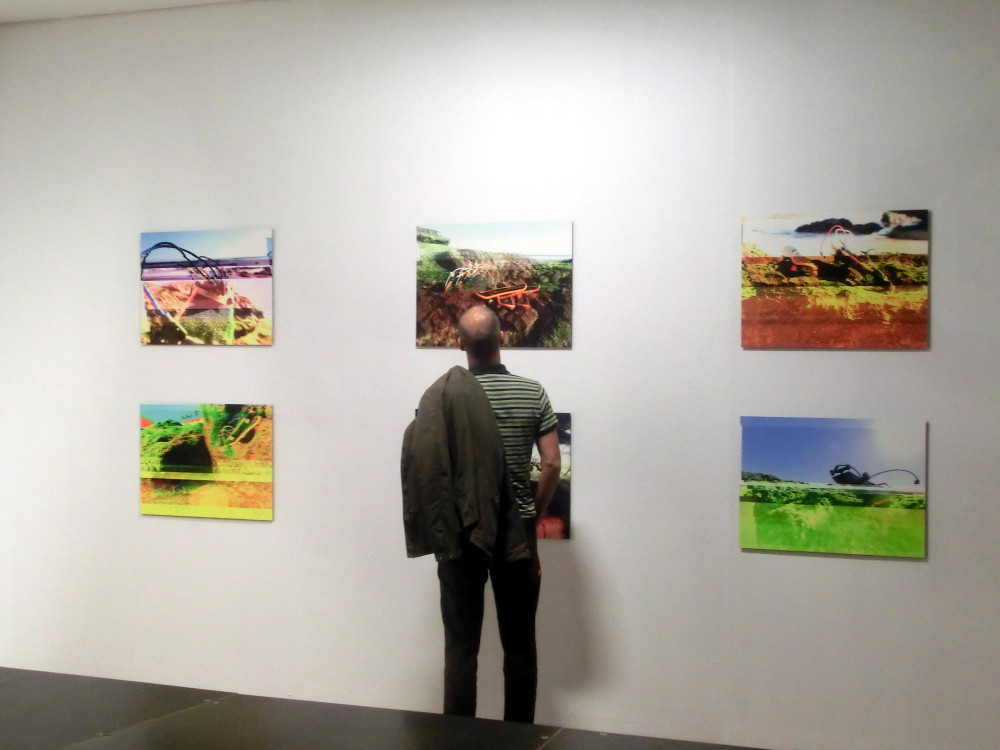 Skate Riding... (pt)
Uma série de fotografias glitch fundindo os planos real e virtual onde os skates encontram procedimentos computacionais. Skates tornam-se máquinas que integram e program a paisagem, abrem brechas no real de onde saiem voltas estranhas virtuais, que se reincoporam no real, vibrando-o e glitchando o instante.
Impresso em tintas pigmentadas, hbr papel verona 250 hd, epson ultra-chrome e colada sobre alucolic, 110x82cm e 52x70cm.
Skate Riding... (en)
A series of glitched photographs merging real and virtual planes where skates meet computacional procedures. Skates become machines that integrate and program the landscape, open loopholes in the real where virtual weird loops exit, vibrating and glitching the instant.
Printed with pigmented inks, on hbr Verona 250 hd paper, epson ultra-chrome on alucolic, 110x82cm and 52x70cm.
Skate Riding... (images)

@ "Skate.Exe", Galeria Luis Serpa Projectos, Lisboa, Novembro-Dezembro 2014
(photos © André Sier)