Heliosfera
André Sier, 2014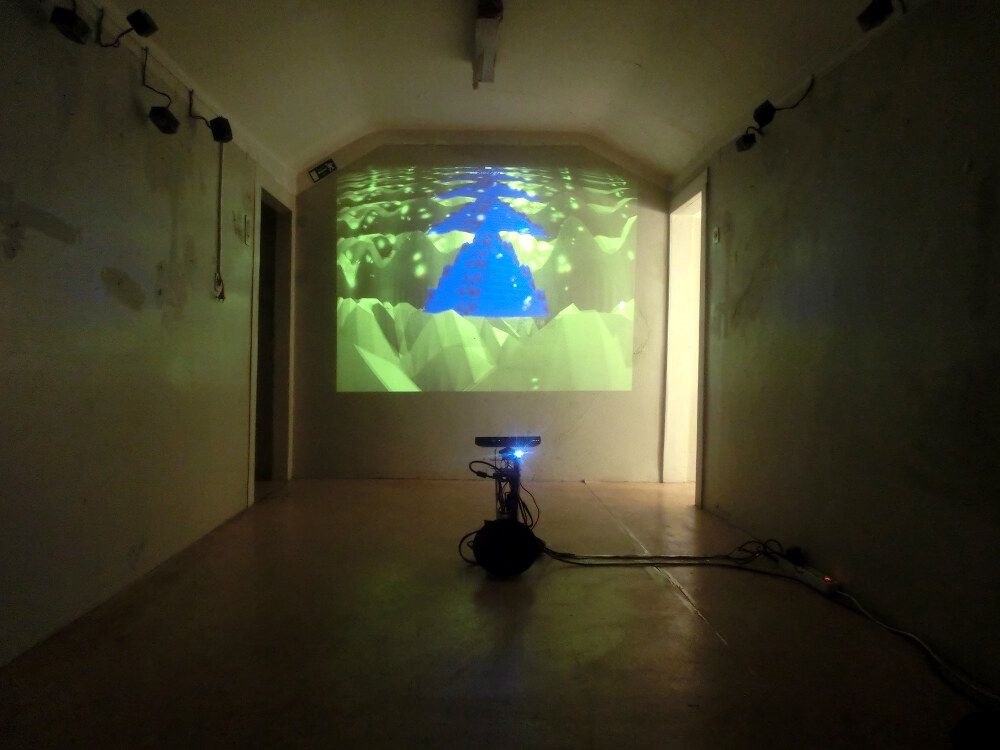 Heliosfera (pt)
Heliosfera é um telescópio, um instrumento musical e visual, um espaço virtual interactivo da série piantadelmondo que procura fixar a experiência de habitar a superfície do Sol. A superfície virtual de Heliosfera, em eterna efervescência, é habitada por sólidos abstractos ou palácios matemáticos gerados computacionalmente -- as Heliades. Heliosfera é navegável através de gestos efectuados pelas mãos em frente à projecção. Podem-se descobrir e tocar novas configurações harmónicas sonoras e visuais da estrela solar.

Instalação interactiva: código, computador, câmara 3d, cor, som.
Dimensões variáveis.
Heliosfera (en)
Heliosfera is a telescope, a musical and visual instrument, a virtual interactive space from the series piantadelmondo which seeks to fix the experience of inhabiting the surface of the Sun/Sol. The virtual surface of Heliosfera, in eternal effervescence, is inhabitted by abstract solids or mathematical palaces generated computationally -- the Heliades. Heliosfera is navigable through gestures performed by the hands facing the projection. It's possible to discover and play new sonic and visual harmonic configurations of the solar star.

Interactive installation: code, computer, 3d camera, color, sound.
Variable dimensions.
Heliosfera (screenshots)

Heliosfera (images)

@ "Heliosfera", Laboratório Galeria, Lisboa, Maio-Junho 2014
(photos © André Sier e Ricardo Matta)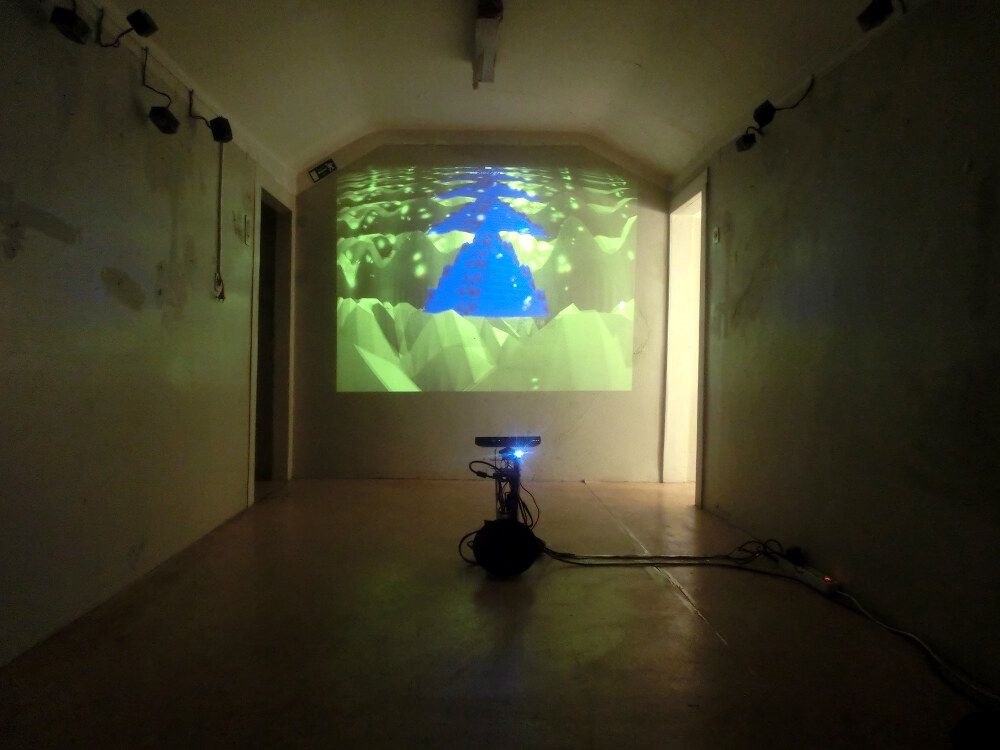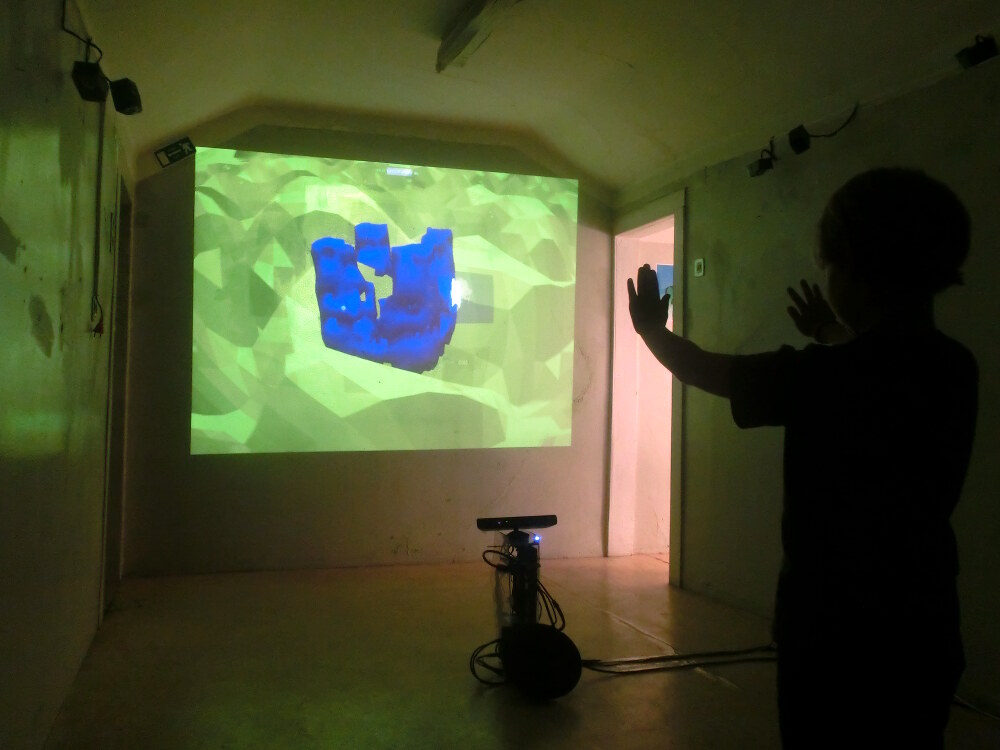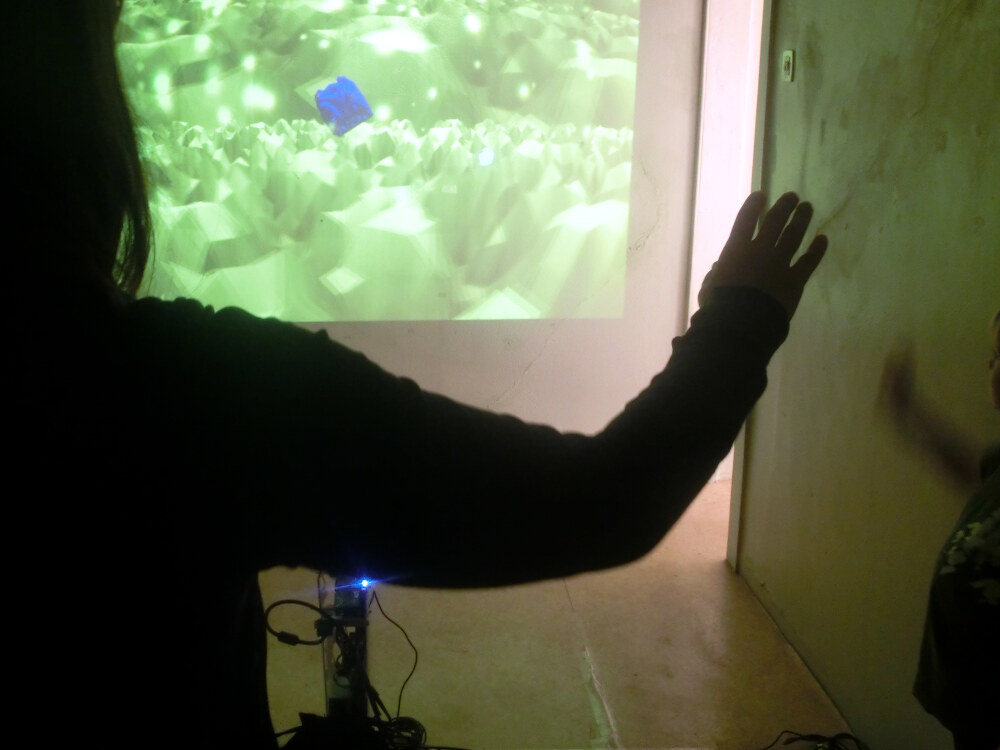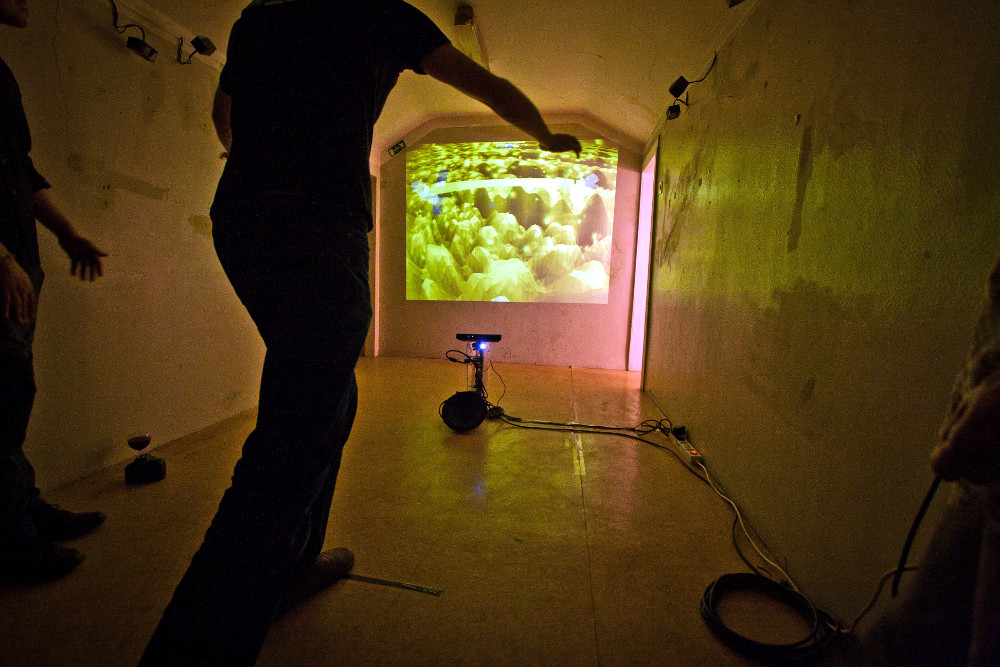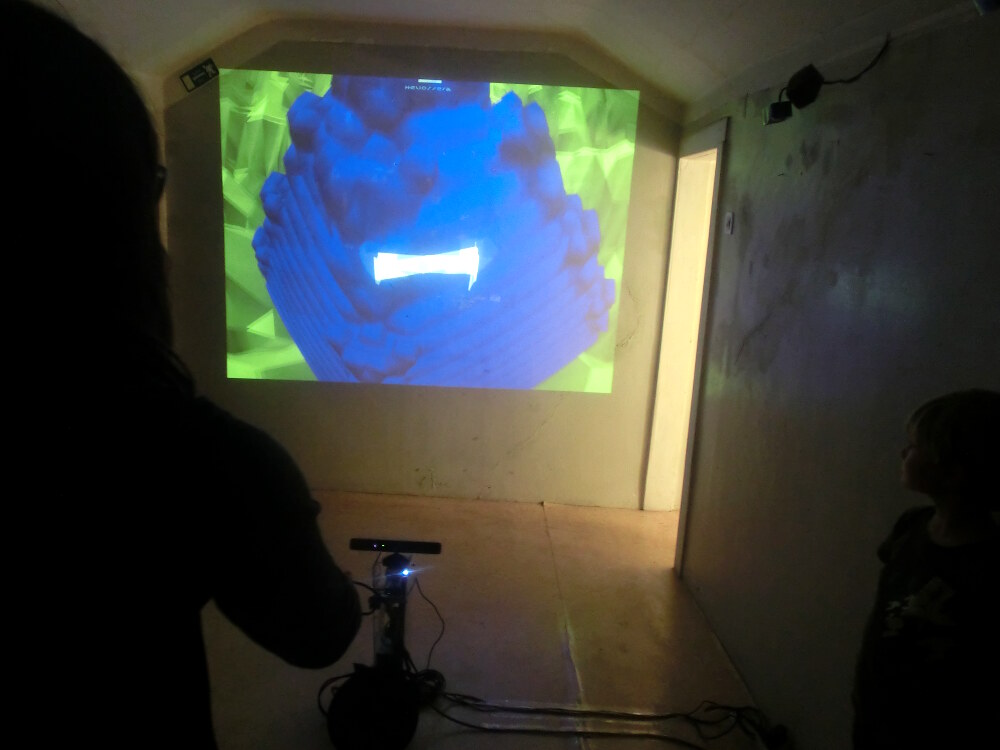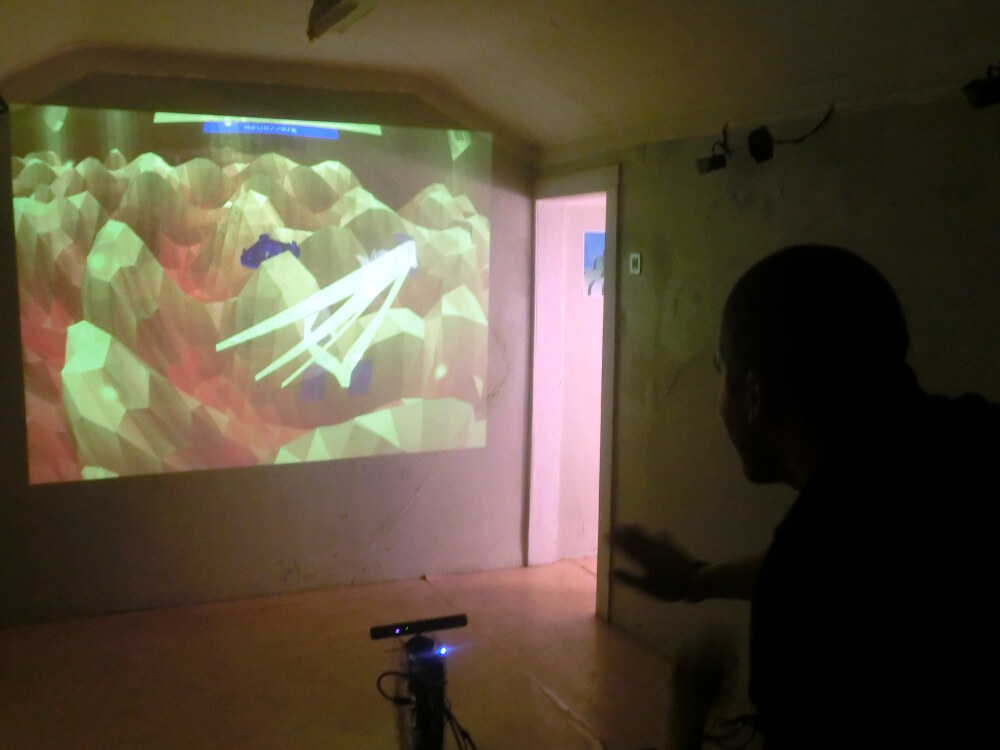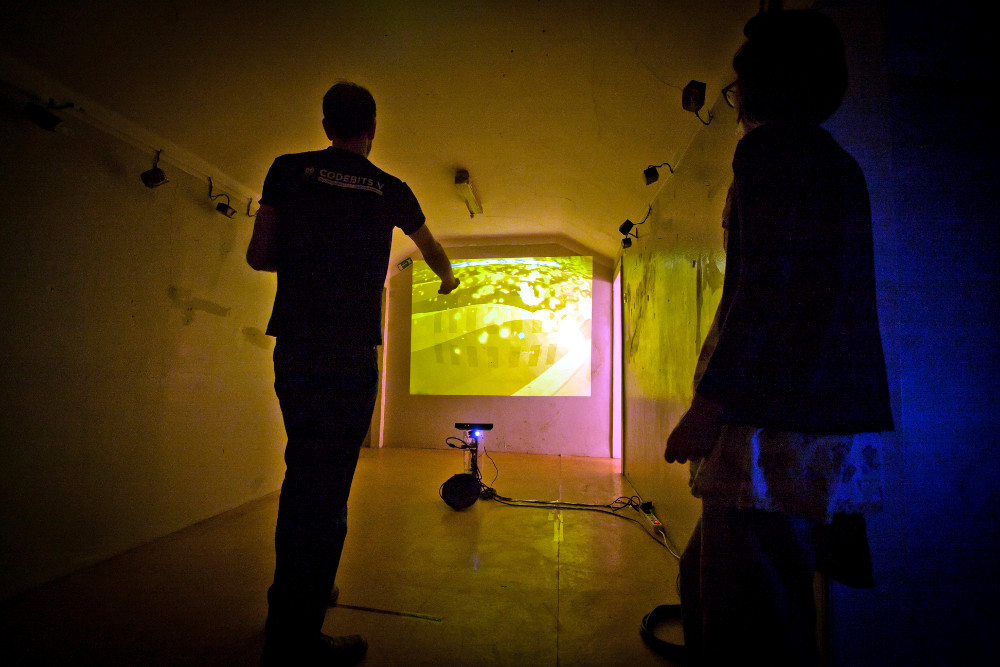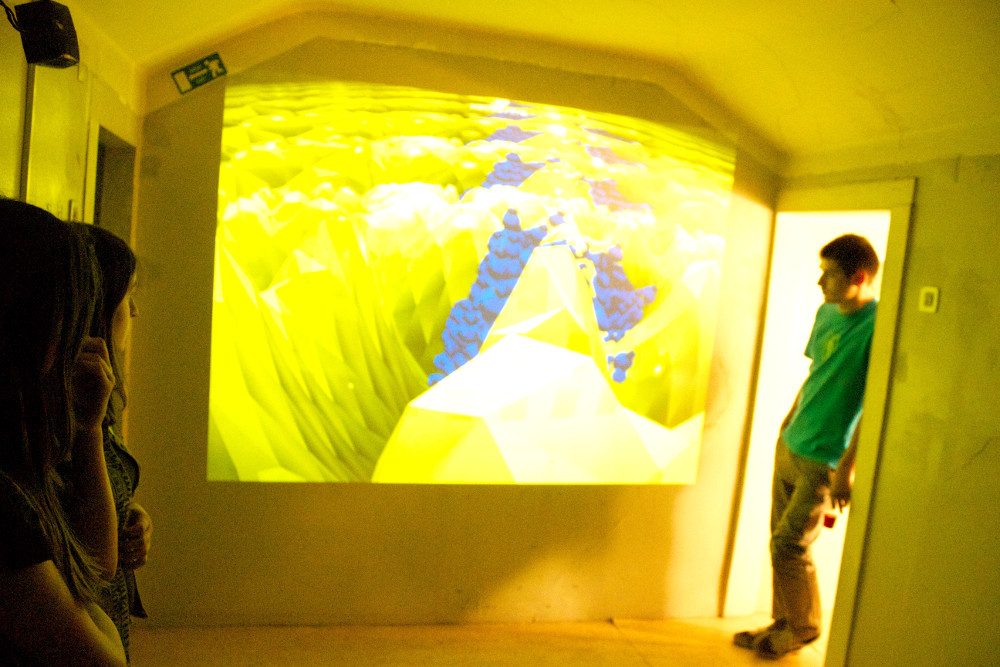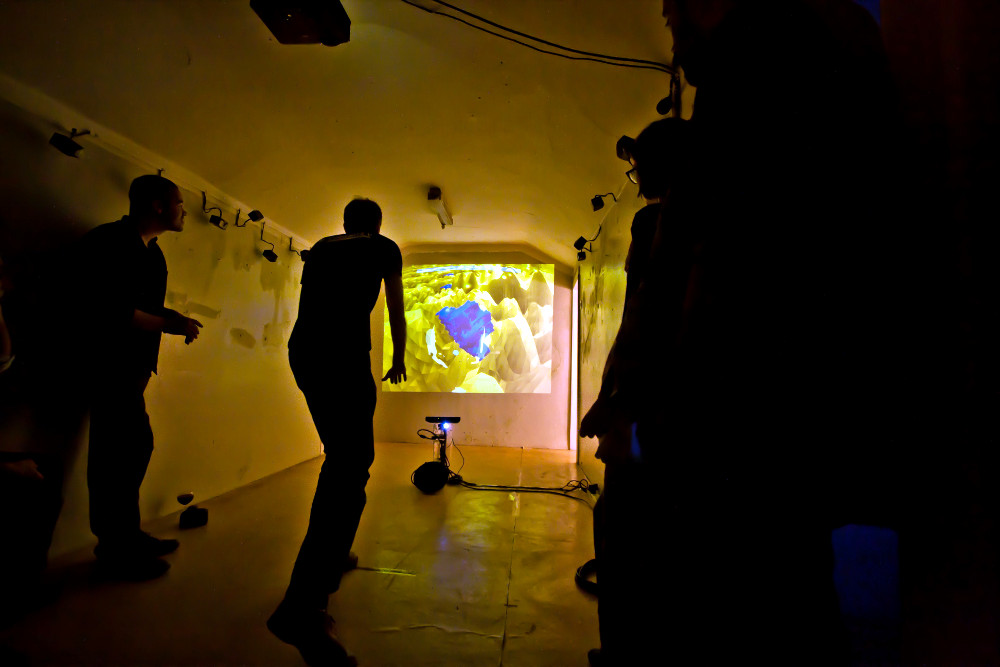 Heliosfera (user interaction)

The users play and observe the work by standing at a certain distance from the camera and moving their hands towards the projection. Using one hand you circle around the virtual solids, using two hands you zoom in/out. Swiping mid-air you change the current region's focus palace/abstract solid. If your movement is big enough you trigger a jump to a next region within the Heliosfera world.
Everytime your movement stands on a square in the screen space you give amplitude to that harmonic sound. Touching several squares gives rise to polyphony and performs the Heliosfera musical instrument.
Heliosfera (software/hardware)

Heliosfera is built with openFrameworks and s373.libraries. The application runs on a custom GNU/Linux computer with a kinect controller and produces polyphonic mono sound and a single visual output.